HOLD THE PRESSES!!!!
After that last post I went and checked on the progress of the DVD. It's still churning away.
Then I went and checked on the nest. We have a blessed event!!!!!!! These pictures don't show much except a black blob, so please try to imagine this tiny, knobby, hairy, black blob wiggling around in the bottom of a tiny nest the size of a Coke bottle cap. I'm elated! I'm sorry about the rotten pictures, but I won't be taking anymore for a little while. I must leave the nest alone so I don't scare the mother away.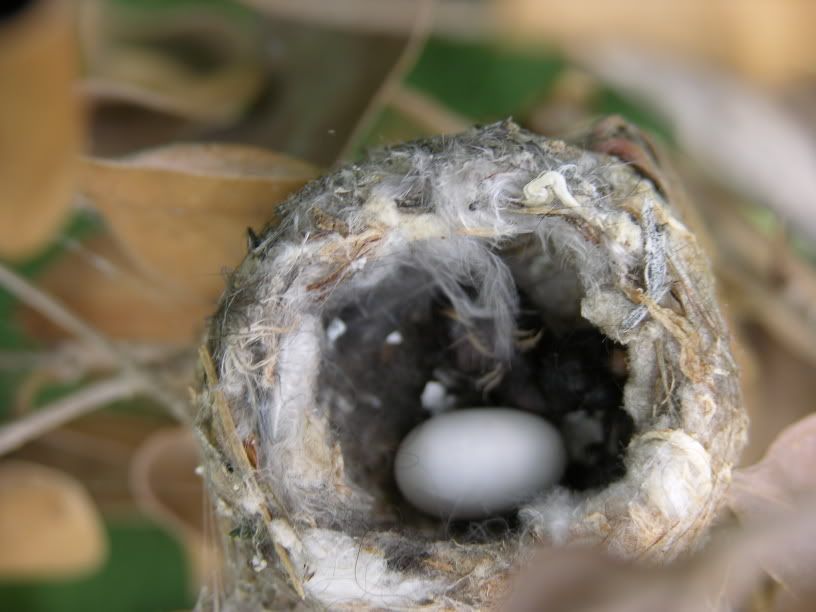 The second egg should hatch on Wednesday, according to my research. The articles say the mother generally skips a day between laying her two eggs, so the second should hatch two days after the first. I can't wait to bring you pictures of these two as they mature into big, mean hummingbirds!